IGOT Executive Team and Faculty
---
Executive Team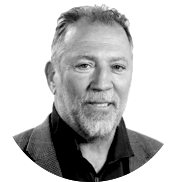 R.Richard Coughlin MD, MSc
Director and Founder
Dr. Richard Coughlin has been a champion for overseas volunteerism and involvement since 1988 with the establishment of the orthopedic division of Operation Rainbow, a non-profit that offers free orthopedic surgery to children, with his private practice partner Taylor Smith. After joining the faculty at UCSF, he founded the first formal overseas rotation for orthopaedic surgery residents' in the Transkei of South Africa in 1999. As a Clinical Professor of Orthopaedics in the Department of Orthopaedic Surgery at UCSF at the Orthopaedic Trauma Institute based at San Francisco General Hospital, the county hospital for trauma and the indigent of the city and county of San Francisco. Rick completed his master's degree in 'Public Health in Developing Countries' at the London School of Hygiene and Tropical Medicine in 2004. Rick was awarded the American Academy of Orthopaedic Surgeons Humanitarian of the Year Award, which is given to one surgeon world-wide annually, for the care of disadvantaged populations both at home and abroad.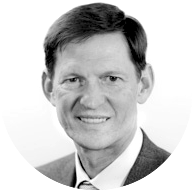 Theodore Miclau MD
Director of OTI (Orthopaedic Trauma Institute)
Dr. Theodore Miclau is an orthopedic surgeon who specializes in the treatment of injuries caused by trauma, such as complex fractures and bone loss. He is an internationally recognized expert on the cellular and molecular mechanisms of bone regeneration and repair, locally applied antibiotics and minimally invasive fracture surgery. Miclau joined the UCSF Orthopedic Surgery Department in 1996 as an orthopedic traumatologist at San Francisco General Hospital (SFGH). He has been the chief of Orthopaedic Surgery at San Francisco General Hospital (SFGH) since 2002. He is the director of the UCSF/SFGH Orthopaedic Trauma Institute, director of Orthopaedic Trauma, and professor and vice chair of the UCSF Department of Orthopaedic Surgery. Miclau earned a medical degree at the Yale School of Medicine. He completed a residency in orthopedic surgery at the University of North Carolina at Chapel Hill. After finishing an orthopedic trauma fellowship at the Baylor College of Medicine in Houston, he was awarded the AO-Jack McDaniel fellowship, given to one U.S. orthopedic residency graduate a year with an interest in orthopedic trauma. Since 2000, when Miclau received a five-year Career Development Award, he has had a research program in musculoskeletal injury funded by the National Institutes of Health (NIH). He is the site director and Armed Forces Institute of Regenerative Medicine (AFIRM) liason for the Major Extremity Trauma Research Consortium (METRC), supported by the Department of Defense.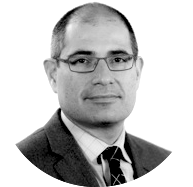 Saam Morshed MD, PhD
Co-Director of Global Research
Dr. Saam Morshed received his bachelor's degree from Harvard University and completed both medical school and orthopaedic residency at the University of California San Francisco. As an Orthopaedic Research and Education Foundation Clinical Research Training Fellow, he received a Master's of Public Health and Ph.D. in Epidemiology from the University of California Berkeley. Prior to returning to UCSF to join the faculty in the Department of Orthopaedic Surgery, he completed subspecialty clinical training in orthopaedic trauma at Harborview Medical Center in Seattle. Saam is an attending orthopaedic trauma surgeon and Director of the Clinical Research Center at the UCSF SFGH Orthopaedic Trauma Institute. His clinical practice is focused on skeletal trauma, surgery of the pelvis and acetabulum, and problem fractures including malunions and nonunions.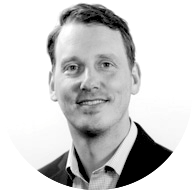 David Shearer MD, MPH
Co-Director of Global Research
Dr. David Shearer grew up in Toppenish, a small town in Eastern Washington. He did his undergraduate studies in Mechanical Engineering at the Massachusetts Institute of Technology followed by his medical degree at the University of Washington. With an interest in clinical research and global health, he obtained an MPH from the Harvard School of Public Health before beginning residency training in orthopedic surgery at the University of California, San Francisco. He has subsequently had fellowship training in orthopedic trauma at Harborview Medical Center in Seattle and foot and ankle surgery with Dr. Michael Coughlin in Boise, Idaho. He joined the faculty at UCSF in 2015 with clinical interests in complex fracture care as well as acute and post-traumatic conditions of the foot and ankle. As co-director of the IGOT Global Research Initiative, his primary academic interest is building research capacity and conducting high-quality clinical studies in low and middle-income countries through IGOT's partnerships. He has participated in medical trips to Central America and Southeast Asia, and since 2012 has helped to develop a strong partnership with the Muhimbili Orthopedic Institute in Dar es Salaam, Tanzania.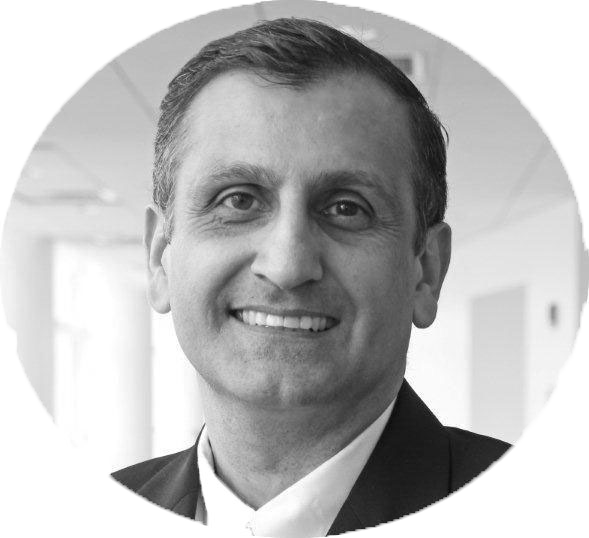 Sanjeev Sabharwal MD, MPH
Dr. Sanjeev Sabharwal is a Professor of Clinical Orthopaedics at UCSF and a pediatric orthopaedic surgeon with special expertise in limb lengthening, deformity correction and complex limb reconstruction. He grew up in India and moved to North America as a young adult. While an orthopaedic resident at the University of British Columbia, in Vancouver, Canada, Dr. Sabharwal returned to India for a 3-month clinical elective in 1993 and has since maintained a keen interest in International Orthopedic volunteerism and training in Low and Middle-Income Countries (LMICs). Prior to joining UCSF, Dr. Sabharwal served as the Chief of Pediatric Orthopaedics at Rutgers-New Jersey Medical School, where he was a Professor of Orthopaedics and the Residency Program Director. Fellowship-trained in pediatric orthopaedics and scoliosis at the Children's Hospital of Los Angeles and Shriner's Hospital at UCLA, Dr. Sabharwal continued additional fellowship training at the Maryland Center for Limb Lengthening and Reconstruction. In addition to his full-time clinical practice, Dr. Sabharwal is the past president of the Limb Lengthening and Reconstruction Society. He has served on several national and international committees and governing boards dealing with musculoskeletal care and training in LMICs. Dr. Sabharwal recently edited a comprehensive textbook on lower limb deformities in children and also serves as the Deputy Editor for two of the premier orthopaedic journals, The Journal of Bone and Joint Surgery and Clinical Orthopaedics and Related Research.
Coleen Sabatini MD, MPH
Dr. Coleen Sabatini is dedicated to caring for children with musculoskeletal problems both domestically and abroad and believes that all children should have access to high quality, safe, and affordable orthopaedic care. She is a pediatric orthopaedic surgeon based at the University of California San Francisco (UCSF) Benioff Children's Hospital Oakland (BCHO) in Oakland, California.  Dr. Sabatini's clinical focus includes a wide range of pediatric orthopaedic conditions, with particular interests in pediatric trauma/fractures, musculoskeletal infection, and clubfoot and other pediatric foot deformities.  Dr. Sabatini's research focuses on health equity/disparities, global health, pediatric trauma prevention and treatment, and improving access to, and quality of, care for children with musculoskeletal conditions, particularly for those in low-resource environments.   Her global surgery work is primarily based in Uganda, where she has been working since 2013 and is based on collaborative work to strengthen pediatric musculoskeletal care through education and research.  In addition to serving on the Executive Committee of the UCSF Institute for Global Orthopaedics and Traumatology, Dr. Sabatini serves as the Vice Chair of Health Equity and Academic Affairs for the UCSF Department of Orthopaedic Surgery and is Co-Director of the UCSF Center for Health Equity in Surgery and Anesthesia.

Madeline MacKechnie MA
Director of Global Programs
Madeline MacKechnie graduated summa cum laude with a Bachelor's Degree in International Development Studies. She holds a Master's Degree in Global Development Studies from Queen's University, Canada, where her work focused on equitable solutions to healthcare disparities, specifically in Latin America. Her interest in the intersection between global health and orthopaedics was sparked while working as a Spanish/English interpreter on an orthopaedic mission trip. At the UCSF Orthopaedic Trauma Institute, Madeline manages IGOT's orthopaedic surgical education initiatives and global research symposiums in-house, as well as internationally. She is committed to developing and advancing high-quality orthopaedic programs, both existing and new. Alongside UCSF faculty, Madeline has helped develop the Asociación de Cirujanos Traumatólogos de las Americas (ACTUAR), a collaborative initiative focused on building research capacity in Latin America, as well as the Consortium of Orthopaedic Academic Traumatologists (COACT), an organization representing leading orthopaedic institutions across North America that promotes global health efforts and best practices in musculoskeletal trauma care.
IGOT Faculty

Richard Gosselin MD, MSc, MPH, FRCS(C)
Dr. Richard Gosselin has dedicated his life to overseas work at various capacities. He is a native of Montréal, Canada where he attended Collège André-Grasset for his undergraduate degree in Health Sciences. After graduating from college, he attended the University of Montréal Medical School, where he obtained his M.D. degree in 1979. He finished his Orthopaedic Surgery training at his medical school alma mater in 1984. Post-residency, he completed a series of Orthopaedic Surgery fellowships: Musculoskeletal Infections in Senegal, Pelvis and Acetabular Surgery in Paris, and Orthopaedic Trauma at the San Francisco General Hospital-UCSF. He served as an Attending at SFGH from 1988-1991 and afterward pursued international relief opportunities through the Red Cross. He later settled on his private practice in Merritt Island, FL where the focus of his clinical practice was Trauma and Joint Replacement. In 1999, he retired from his practice to pursue additional training as a public health scholar at the UC-Berkeley School of Public Health (MPH, 2001), and the London School of Hygiene and Tropical Medicine (MSc, 2002). Ever since, he has been a Lecturer at UC Berkeley School of Public Health and spends his time abroad teaching and volunteering in a humanitarian capacity through IGOT, Medicine Sans Frontier (MSF), World Health Organization (WHO) and ICRC.

Harry Jergesen MD
Dr. Harry Jergesen graduated from Harvard College in 1968 and received his medical degree from Harvard Medical School in 1972. He completed two years of general surgery residency at Massachusetts General Hospital and a residency in orthopaedic surgery in the Combined Harvard Orthopedic Residency Program. He was chief resident at the Peter Bent Brigham Hospital in Boston. In 1978, he was appointed as the assistant director of Rehabilitation Engineering Research and Development at the San Francisco Veterans Affairs Medical Center, where he served as Chief of Orthopaedic Surgery till 2007. In addition to his work at the Veterans Hospital, Harry works as an attending arthroplasty surgeon at the UCSF Arthritis Center and San Francisco General Hospital, where he specializes in surgery of the hip and knee. In addition to participating in medical missions to Central and South America, he is active in the orthopaedic section of the UCSF Global Health Sciences Program, designed to promote academic ties with UCSF and medical schools in developing countries and improve care in underserved areas in our country.

Michael J. Terry MD
Dr. Michael Terry is an Assistant Professor in the Division of Plastic and Reconstructive Surgery at UCSF. He graduated from the Massachusetts Institute of Technology in 1999 and earned his medical degree from Columbia University College of Physicians and Surgeons in 2006. During this time, he completed a one-year research fellowship at the National Cancer Center Research Institute in Tokyo, Japan as part of the MIT-Japan Program, and was later selected to participate in the prestigious HHMI-NIH Research Scholar Program. He then went on to complete a combined General Surgery/Plastic Surgery residency at Yale University, where he received training in reconstructive plastic surgery, microsurgery, and aesthetic surgery. Dr. Terry dedicated an additional year of fellowship training at the Institute for Reconstructive Plastic Surgery at New York University to studying complex hand/upper extremity surgery.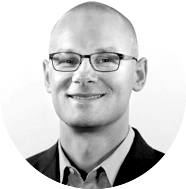 Paul Toogood MD, MS
Dr. Paul Toogood attended the University of Pennsylvania in Philadelphia, PA for his undergraduate degree. He completed medical school at Case Western Reserve University in Cleveland, OH, simultaneous obtaining a Master's Degree in Surgical Anatomy. He completed his Orthopedic Residency at the University of California San Francisco and followed this with sub-speciality fellowships in Orthopedic Trauma at Harborview Medical Center in Seattle, WA, and Joint Replacement at the Mayo Clinic in Rochester, MN. His clinical interests include orthopaedic trauma (polytrauma care, pelvis and acetabular fractures, long bone fractures, periarticular fractures), lower extremity joint replacement (total hip and total knee arthroplasty and their revisions), and the intersection of these two subspecialties (periprosthetic fracture). Dr. Toogood is an Assistant Professor In-Residence through the University of California San Francisco and is actively engaged in research through this institution and the OTI at SFGH. He has previous publications in multiple peer-reviewed journals focusing on topics from human hip anatomy, to clavicle biomechanics, to the epidemiology of periprosthetic fractures. Dr. Toogood's educational interests are local, national, and international. He is especially interested in the next generation of UCSF trained orthopaedic surgeons: the residents and fellows. Nationally and internationally he has educated surgeons on the care of trauma patients at various courses through the Orthopedic Trauma Institute and IGOT.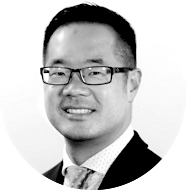 Nicholas Lee MD
Dr. Nicolas Lee received his bachelor's and master's degrees in Biochemistry from UCLA.  He attended medical school at UCLA followed by completion of an orthopaedic surgery residency at the Baylor College of Medicine in Houston, TX.  He pursued an additional year of hand and upper extremity surgery specialization with an emphasis on microsurgery at the Medical College of Wisconsin combined plastic surgery and orthopaedic surgery program. Dr. Lee joined the faculty at UCSF in 2013 and works primarily out of the UCSF/San Francisco General Hospital Orthopaedic Trauma Institute (OTI).  His clinical interests include upper extremity elective and trauma care from the fingertip to the shoulder.  He has an additional interest in soft tissue coverage and microvascular surgery.   He is committed to high quality patient care and resident education.
Support the Institute for Global Orthopaedics and Traumatology
Your contributions will be positively impact musculoskeletal care, education, and research.
Make a Donation