Richard Coughlin, MD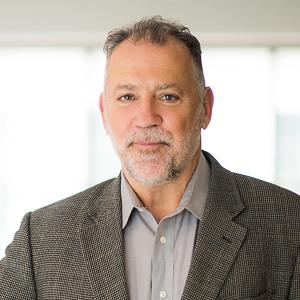 Richard Coughlin, MD
Professor Emeritus
Orthopaedic Trauma Institute at Zuckerberg San Francisco General - Trauma & Problem Fractures
Laguna Honda Hospital - Trauma & Problem Fractures
MarinHealth Orthopedic Surgery | A UCSF Health clinic
Education
| | | | |
| --- | --- | --- | --- |
| | | University of California | 2018 |
About
Richard Coughlin, MD
Born in Ellwood City, Pennsylvania, R. Richard (Rick) Coughlin attended the United States Air Force Academy before graduating with honors with a B.S. in Psychology at the University of Maryland in 1974. He attended graduate school in Clinical Psychology at Loyola College in Baltimore, Maryland. He completed his medical school graduating Magna Cum Laude at the Universidad Centrale De Caribe in Bayamon, Puerto Rico in 1981. After completing his orthopaedic residency at St. Vincent's Hospital in New York City in 1986, Dr.Coughlin received fellowship training in Sports Medicine with Dr. Fred Allman at Georgia Tech in Atlanta, Georgia. He then completed a Foot and Ankle Fellowship with Roger Mann in Oakland, California.
Dr Coughlin joined the private practice group of California Pacific Orthopaedics in 1987, where he practiced for 6 years. During this time, he was instrumental, along with his partner Taylor Smith, in initiating the orthopaedic program of Operation Rainbow, a non-governmental organization offering surgical intervention and training in the developing world. He also maintained a clinical appointment with the University of California, San Francisco, (UCSF), attending the Foot/Ankle clinic.
In 1993, Dr. Coughlin joined the full time faculty at UCSF, with a clinical position at San Francisco General, where he concentrated on resident education and program development. Dr. Coughlin has been distinguished with the Teacher of the Year Award in 1997-1998 as well as the award in 2003 for Outstanding Dedication to Resident Education.Dr. Coughlin in India.
During his clinical academic career, Dr. Coughlin has been able to continue his passion of global orthopaedics, with over 20 trips to developing countries, where he has lectured and performed surgery. Some of the countries include Guatemala, Nicaragua, El Salvador, Russia, China, Vietnam, Venezuela, South Africa and most recently Uganda. He is on the board of Orthopedics Overseas and has taught the Orthopaedic Surgery in Developing Countries course at the Academy for the last 5 years. Dr. Coughlin is quite proud to have implemented an overseas rotation for his senior residents at UCSF in the Transkei of South Africa at Bedford Orthopaedic Hospital. Dr. Coughlin has written several articles advocating volunteerism in orthopaedics. Furthering this endeavor, Dr. Coughlin was awarded his master's degree in Public Health in Developing Countries at the London School of Hygiene and Tropical Medicine in November 2004.
After completing his Masters Degree has continued his work in orthopaedics in third world countries, in 2006, Dr. Coughlin was awarded the American Academy of Orthopaedic Surgeons' "Humanitarian of the Year Award", which is given to one surgeon world-wide annually, for care of disadvantaged populations both at home and abroad. Also in 2006, Dr. Coughlin was the founder and one of three principle administrators of the Institute for Global Orthopedics and Traumatology, an initiative developed within the Department of Orthopaedics at UCSF. Dr. Coughlin is currently chairman of Orthopedics Overseas, an NGO whose goal is advancing musculoskeletal healthcare worldwide through volunteerism, emphasizing teaching and training.
Institute for Global Orthopaedics and Traumatology (IGOT):
https://orthosurgery.ucsf.edu/outreach/global/igot_program.html
IGOT Global E-Learning Portal:
http://igotportal.org
@orthotrauma @igotglobal