18th Annual International San Francisco Orthopaedic Trauma Course
---
COURSE CHAIRS
Theodore Miclau, MD
Professor and Vice Chairman
Orthopaedic Trauma Institute International Chair
Department of Orthopaedic Surgery
University of California, San Francisco
Chief, Orthopaedic Surgery
Zuckerberg San Francisco General Hospital
Director, Orthopaedic Trauma Institute
Amir Matityahu, MD
Professor of Orthopaedics
Department of Orthopaedic Surgery
University of California, San Francisco
Zuckerberg San Francisco General
Chair, Department of Surgery
Regional Medical Center of San Jose
DISTINGUISHED GUEST FACULTY
Joseph Borrelli, Jr., MD
Timothy Bray, MD
Niloofar Dehghan, MD
Kyle F. Dickson, MD, MBA
James R. Ficke, MD
Shepard R. Hurwitz, MD
David Lowenberg, MD
Michael D. McKee, MD
Steven A. Olson, MD
Melvin P. Rosenwasser MD
Andrew Schmidt, MD
Anthony C. Williams, CWS, ChFC
DISTINGUISHED INTERNATIONAL GUEST FACULTY
Fernando de la Huerta, MD
Victor de Ridder, MD
Edward J. Harvey, MD, MSc, FRCSC
Christian Krettek, MD
Ross Leighton, MD
Emil Schemitsch, MD
Prism Schneider, MD, PhD
COURSE OVERVIEW
Learn new and evolving concepts in trauma and fracture management through didactic lectures, case
presentations, and hands-on practice with the latest implants from international leaders in the field of
orthopaedic traumatology.
This course is of substantial value in the preparation for board and recertification examinations.
EDUCATIONAL OBJECTIVES
At the conclusion of this educational activity participants should be able to:
• Review orthopaedic trauma principles.
• Improve skills and assess advancements in surgical techniques through hands-on plating, external fixation, and intramedullary nailing methodology.
• Apply technological advancements that can be brought readily to the clinical setting of orthopaedic trauma care, including osteobiologics and instrumentation.
WATCH IT NOW
New to the Course?
Has it been awhile since you have attended?
Please watch what our course is all about at our online video library by clicking <here>.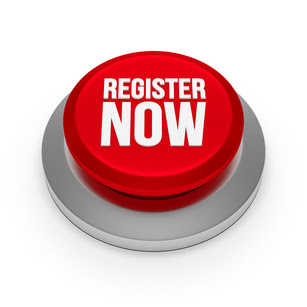 REGISTRATION
Thursday-Saturday, April 4-6, 2024
$100 off of registration before 3/15!
Physicians  $845 
Industry Professionals $845 
AHP and PA's $745 
Nurse's  $745
Residents/Fellows/Military  $425
OTA Member  $745
Inman-Abbott Society course attendees  $545
ASSH Members  $545
Registration fee includes daily continental breakfast, lunch, afternoon break,
reception, syllabus and workshops.
____________________________________________________________________________________________
PRE-COURSE:  CASE REVIEWS IN TRAUMA
Wednesday, April 3, 2024
OVERVIEW
Experts will review current concepts in orthopaedic trauma, including the
management of polytrauma and complex fractures, through case reviews
and group discussions.
EDUCATIONAL OBJECTIVES
At the conclusion of this educational activity, the participants should
possess greater familiarity with current treatment trends and opinions in
orthopaedic trauma that can be applied readily to their clinical practice.
REGISTRATION
Registration:  $195
Your registration fee includes continental breakfast, lunch, afternoon break and syllabus.
To those attendees registered - please bring your cases to review in a small setting.
____________________________________________________________________________________________
TRAVEL DISCOUNTS
InterContinental San Francisco
888 Howard Street
San Francisco, CA
$239+ tax per night
Car Rental Code(s):
Auto Rental Discounts click here
Airline Discount Code(s):
Alaska Airlines
Alaskaair.com Enter the Discount Code ECMK101 when searching for flights.
United Airlines
To make flight reservations online please click on discount code ZNYA717486