Melissa Zimel, MD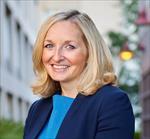 Melissa Zimel, MD
Associate Professor
Mission Bay - Orthopaedic Oncology
UCSF Benioff Children's Hospital Oakland - Orthopaedic Oncology
Education
| | | | |
| --- | --- | --- | --- |
| | | University of California | 2018 |
| | | Memorial Sloan Kettering Cancer Center | 07/2015 |
| | | William Beaumont Hospital | 06/2013 |
| | MD | Northwestern University Feinberg School of Medicine | 05/2008 |
| | BA | University of Southern California | 05/2004 |
About
Melissa Zimel, MD
Dr. Melissa Zimel is a board-certified orthopedic surgeon who specializes in the diagnosis and treatment of children and adults with bone and soft tissue tumors and tumor-like conditions.As an orthopaedic oncologist, Dr. Zimel is trained to evaluate and manage benign and malignant neoplastic and non-neoplastic diseases of the extremities, pelvis, and trunk.
Dr. Zimel is trained in complex joint reconstruction with custom implants for patients requiring removal of a cancerous bone tumor. She also treats patients with metastatic bone cancer, performing fixation of impending pathologic fractures.Dr. Zimel is an active researcher who is focused on optimizing clinical outcomes in musculoskeletal oncology conditions, including primary and secondary malignancies, in both limb salvage and amputation patients.
Dr. Zimel grew up in Portland, Oregon, where she attended Jesuit High School. She graduated with a Bachelor's Degree from the University of Southern California. She received her M.D. degree from Northwestern University Feinberg School of Medicine, and she completed her residency in orthopaedic surgery at the William Beaumont Hospital in Royal Oak, Michigan. She then completed two additional years of fellowship training in orthopaedic oncology at Memorial Sloan Kettering Cancer Center in New York City. Dr. Zimel then joined the Sarcoma Oncology Multidisciplinary Team at the Barbara Ann Karmanos Cancer Institute in Detroit, where she served as an Assistant Professor of Oncology at Wayne State University.
Additionally, Dr. Zimel is a member of the UCSF Sarcoma Center, a multidisciplinary team of sarcoma specialists who provide patients with the most precise diagnostic tools, novel surgical and reconstructive techniques, and promising new therapies. Learn more: https://sarcoma.ucsf.edu/.
Dr. Zimel's office will be at the Ron Conway Family Gateway Medical Building, located at the UCSF Mission Bay campus in San Francisco.