Peter I-Kung Wu, MD, PhD. MPH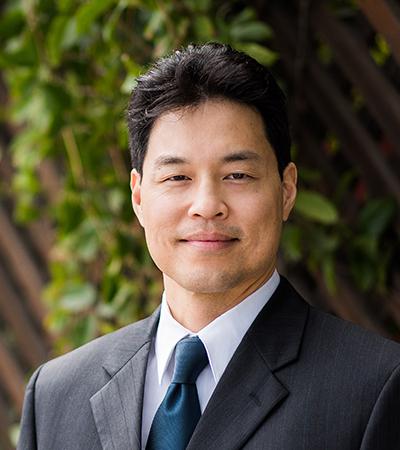 Peter I-Kung Wu, MD, PhD. MPH
Assistant Professor
Assistant Professor of Clinical Orthopaedic Surgery
Web Links
Media Links
Education
| | | | |
| --- | --- | --- | --- |
| | Diversity, Equity, and Inclusion Champion Training | UCSF | 2021 |
| | MPH | Harvard T. H. Chan School of Public Health | 2021 |
| | Fellowship | Harvard Medical School | 2018 |
| | Residency | Harvard Medical School | 2017 |
| | MD | Stanford University School of Medicine | 2013 |
| | PhD | Harvard Medical School/ Massachusetts Institute of Technology | 2008 |
| | BS | UC Berkeley | 2004 |
About
Peter I-Kung Wu, MD, PhD. MPH
Dr. Peter I-Kung Wu, a board-certified specialist in Physical Medicine and Rehabilitation (PM&R) and Pain Medicine, joins the UCSF Spine Center's Non-Operative Spine Service, a team of providers who employ an evidence-based, multidisciplinary approach to managing spinal disorders.
With a focus on diagnostic and therapeutic interventions for the optimal management of patients with chronic back, neck, and joint pain, Dr. Wu specializes in using electromyogram and nerve conduction studies (EMG/NCS) to evaluate nerve or muscle injuries; he incorporates multidisciplinary therapies to manage pain; and he delivers an array of ultrasound and X-ray guided injections to alleviate pain and improve quality of life.
Dr. Wu is an active researcher with interests including regenerative medicines, such as platelet-rich plasma (PRP) therapy; clinical outcome studies for minimally invasive spine interventions; and development of novel therapies for musculoskeletal and pain conditions.
Dr. Wu grew up in Cerritos, Calif. He attended the University of California, Berkeley, where he received a B.S. degree in Mechanical Engineering. He then pursued both M.S. and Ph.D. degrees in Mechanical and Medical Engineering from the Harvard/ Massachusetts Institute of Technology Division of Health Sciences and Technology. Dr. Wu returned to northern California to complete his M.D. at Stanford University School of Medicine. He completed his residency in Physical Medicine and Rehabilitation (PM&R) at Spaulding Rehabilitation Hospital / Harvard Medical School. Dr. Wu then completed an additional year of fellowship training at Massachusetts General Hospital, where he served as a Clinical Fellow in Pain Medicine in the Department of Anesthesia, Critical Care, and Pain Medicine. In 2021, Dr. Wu earned his Master's in Public Health from the Harvard T. H. Chan School of Public Health.