Welcome from our Chair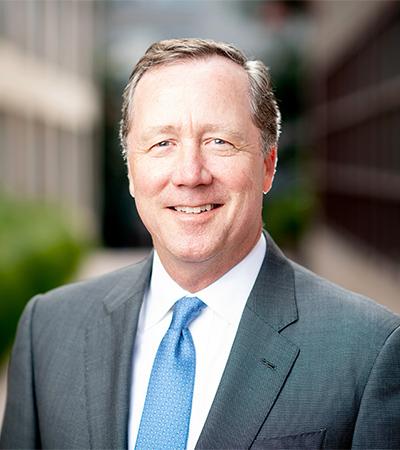 Thomas Parker Vail, MD
Professor Emeritus
Thank you for your interest in the UCSF Orthopaedic Residency training program. The UCSF Department of Orthopaedic Surgery is recognized as one of the leading academic orthopaedic departments in the U.S. The program is rich in history and has played a prominent role in the development of orthopaedic surgery in the United States.  
The training of residents is one of the most important missions of our Department along with care of patients and research. Our goal is not only to provide the best orthopaedic education, but also to emphasize leadership, creating a training environment that is the first step of a career characterized by energy and opportunity. The training program benefits from a faculty that is dedicated to teaching, and a clinical practice that is both broad in scope, and deep in volume and experience. Enhancing the orthopaedic experience is the UCSF Medical Center, which is consistently ranked among the top ten hospitals in the U.S. News and World Report Honor Roll.  
The research experience in our Department is just as replete with opportunity as the clinical experience. The research options are an important feature of the training for any resident who is either considering an academic career, or already committed and seeking a place to develop research skills. As a Department, UCSF Orthopaedics ranks among the top ten nationally in terms of NIH grant funding. Our faculty currently serve on the board of directors of the American Academy of Orthopaedic Surgeons and the AOA, and hold leadership positions in every subspecialty. Our facilities include the basic science labs, the Industrial Research Center (IRC), the Learning Center Lab at San Francisco General Hospital, and the Orthopaedic Institute, which opened in 2009.  
As of 2023, the Department has more than 95 full-time academic faculty members, including 12 full-time research professors, nurture the scholarly activity of the Department. Thirty-eight residents comprise the training program, with one resident per year pursuing an academic track that includes a further year of full-time clinical or laboratory research. An additional resident per year pursues a Global Health Scholars track that includes formal didactics on public health. An international perspective is an important feature of our training program and mission. All residents are given the opportunity of a month-long overseas global health rotation during the fourth year of training. Recent trainees have volunteered at sites in the developing world such as South Africa, Nicaragua, and China.  
Perhaps the most special element of our Department is the profound relationship that exists between the residents and the faculty. Resident education is the primary focus of our training program. The combination of faculty dedicated to excellence in clinical and academic education and residents with the highest level of enthusiasm and motivation enables us to train the future leaders of clinical and academic orthopaedic surgery.