Nicholas Colyvas, MD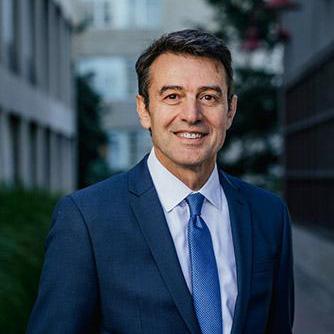 Nicholas Colyvas, MD
Professor
Orthopaedic Institute - Sports Medicine
Mount Zion - Sports Medicine
Awards Honors
Distigueshed Clinical Faculty Award
2013
Distigueshed Clinical Faculty Award, UCSF, 2013
UCSF
Education
| | | | |
| --- | --- | --- | --- |
| | Orthopaedic Surgery Residency | UCSF | 1996 |
| | Orthopaedic Surgery Fellowship | UCSF | 1992 |
| | General Surgery Internship | UCSF | 1991 |
| | Post Doctoral Research Fellowship | UCSF | 1989 |
| | MD | Witwatersrand | 1987 |
| | BS | Witwatersrand University | 1980 |
About
Nicholas Colyvas, MD
Dr. Nicholas Colyvas is an orthopedic sports medicine surgeon who specializes arthroscopic and minimally invasive surgery of the knee and shoulder, with particular interests in meniscus preservation.  He is recognized as a leader in the field of meniscus repair and frequently gives talks and seminars on the topic to his peers.   In clinical practice he is actively involved in evaluating and using new techniques and devices for meniscus repair, frequently treating complex or challenging meniscus cases and allowing for preservation where resection would typically have occurred.
In addition Dr Colyvas has subspecialty interests in shoulder instability, rotator cuff surgery and biceps tendon surgery.  He has extensive experience in treating athletes of all types, both professional and amateur. He has also served as team physician for numerous sports, including rugby and football teams.
Dr Colyvas' main research is in the field of meniscus preservation. He investigates cutting edge techniques in meniscus repairs, with the goal of preventing knee arthritis in the long term. He is also active in improving techniques for treating rotator cuff tears and biceps tendon problems.
Dr. Colyvas earned his medical degree at University of the Witwatersrand in Johannesburg, South Africa. He then completed a fellowship as well as a residency in orthopedic surgery at UCSF.
Dr Colyvas is a member of the American Academy of Orthopaedic Surgeons, where he serves on the practice management committee. He also serves on the board at the California Orthopaedic Association . Colyvas is a clinical professor of Orthopaedic Surgery at UCSF, where he enjoys teaching orthopedic fellows and residents, and assisting in the care of complex and challenging knee and shoulder surgeries.