Conor O'Neill, MD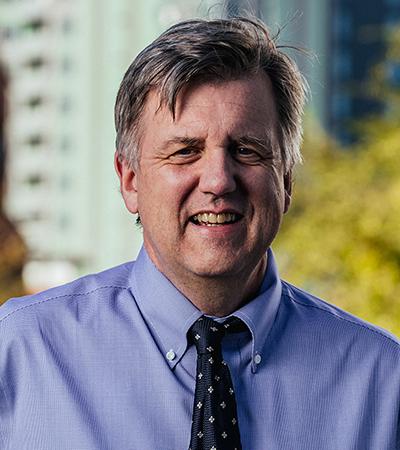 Conor O'Neill, MD
Professor
Education
| | | | |
| --- | --- | --- | --- |
| | Resdiency | Massachusetts General Hospital | 1991 |
| | Resdiency | Barnes Hospital | 1988 |
| | Intern | Duke University Medical Center, | 1986 |
| | MD | Washington University School of Medicine, | 1985 |
| | BA | College of St. Thomas | 1981 |
About
Conor O'Neill, MD
Specializing in diagnostic and non-surgical treatment for patients with chronic back and neck pain, Dr. Conor O'Neill has performed more than 40,000 back and neck interventional pain-management procedures over his career. Using a variety of methods, including both physical medicine and pain management, he works to enhance and restore functional ability and quality of life to patients with spinal disorders. To view Dr. O'Neill's UCSF Health listing, click here. 
Board-certified in Internal Medicine, Anesthesiology, and Pain Management, Dr. O'Neill also is an active researcher who has contributed to more than 100 articles and presentations. He also founded the California Spine Diagnostics Medical Group in San Francisco.
At UCSF, he led the development of the Integrated Spine Service, a multidisciplinary team that includes non-operative spine and physical therapy providers. Dr. O'Neill's clinic is based at the UCSF Orthopedic Institute at the UCSF Mission Bay campus in San Francisco.
Dr. O'Neill's research is focused on improved diagnostics, innovative ways to treat back and neck pain, and developing new collaborative interdisciplinary models to treat back and neck pain.  With Jeffrey Lotz, Ph.D., he is leading UCSF REACH, the UCSF Core Center for Patient-centric, Mechanistic Phenotyping in Chronic Low Back Pain.  UCSF REACH has received NIH funding totaling more than $30 million to conduct both translational and clinical research to clarify biopsychosocial mechanisms of back pain – the interconnection between biology, biomechanics, psychology, and socio-environmental factors – which will catalyze new therapeutic, diagnostic and prevention strategies.  Other specific research projects include:
Diagnosis of spinal pain. Dr. O'Neill has been involved in studies examining the utility of historical features, imaging (MRI and CT scans), and invasive studies in diagnosis of chronic low back pain.  Presently, he is a co-investigator on a study examining the usefulness of a novel MRI sequence in diagnosing a specific subgroup of discogenic pain.
Biologic therapies for discogenic pain. Dr. O'Neill has collaborated with basic science faculty on studies investigating mechanisms of action of novel therapies for discogenic back pain.  He was the principle investigator for the San Francisco site of a now-completed multi-center phase III trial on the use of fibrin sealant for discogenic pain. He was also the principle investigator for the San Francisco site of a multi-center phase II trial on intra-discal injection of juvenile chondrocytes for low back pain.
###
New:  download the Prepare for your Non-Operative Spine Appointment (PDF)