Alekos Theologis, MD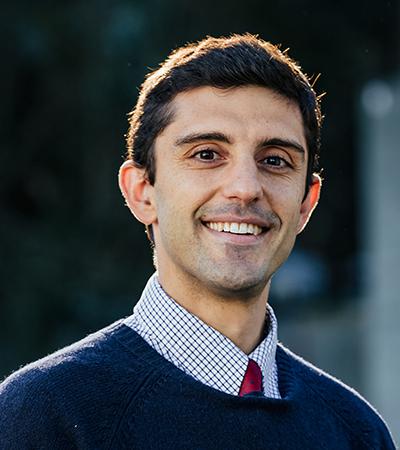 Alekos Theologis, MD
Assistant Professor
Awards Honors
2014 Most Outstanding Paper Award from The Spine Journal

2014 Most Outstanding Paper Award from The Spine Journal

California Orthopaedic Association's J. Harold LaBriola, M.D. Resident Award

California Orthopaedic Association's J. Harold LaBriola, M.D. Resident Award

Northern California Orthopaedic Society's Resident Research Award

Northern California Orthopaedic Society's Resident Research Award

UCSF Clinical & Translational Science Institute's Outstanding Resident Research Award

UCSF Clinical & Translational Science Institute's Outstanding Resident Research Award

Education
| | | | |
| --- | --- | --- | --- |
| | Fellowship | Washington University | 2018 |
| | Residency | University of California San Francisco | 2017 |
| | M.D. | University of California San Francisco | 2011 |
| | BS | Stanford University | 2007 |
About
Alekos Theologis, MD
As a member of the UCSF Spine Center, Dr. Alekos Theologis, MD, is a American Board of Orthopaedic Surgery (ABOS) certified orthopaedic surgeon who specializes in the treatment of a wide-range of complex primary and revision spinal disorders for both children and adults, which include cervical myelopathy, cervicothoracic kyphosis, adult scoliosis, lumbar stenosis, spondylolisthesis, failed back syndrome, and tumors. Providing passionate and comprehensive patient care, Dr. Theologis actively engages in the development of new technologies, clinical and biomechanical research, and the latest advancements in perioperative pain management and surgical reconstruction.
Dr. Theologis' research interests include: perioperative management and risk assessment, revision surgery and the management of complications after spine surgery, health policy, global health, and educating the next generation of medical students and residents.
Dr. Theologis graduated with a B.S. in Biological Sciences and Chemistry from Stanford University. He attended medical school at the University of California - San Francisco, where he also completed his residency in the Department of Orthopaedic Surgery, serving as chief resident in his final year.
During this time, Dr. Theologis received local and national awards for research including:  the J. Harold LaBriola, M.D. Resident Award for the most outstanding resident paper in orthopaedic research; the Northern California Orthopaedic Society Resident Research Award for best clinical paper; the 2014 Most Outstanding Paper in The Spine Journal; and the UCSF CTSI Outstanding Resident Research Award.  Dr. Theologis also completed a Health Volunteers Overseas Orthopaedics Traveling Fellowship in Ghana during which he trained surgeons and operated on patients with severe spinal deformities.
Following his residency at UCSF, Dr. Theologis completed one of the most prestigious adult and pediatric clinical fellowships in spine surgery at Washington University in St. Louis during which he trained broadly and comprehensively under the tutelage of neurosurgeons and orthopaedic surgeons.
Dr. Theologis' clinics will be at four locations: the UCSF Spine Center on the Parnassus Campus, the UCSF Orthopedic Institute and the Helen Diller Family Comprehensive Cancer Center, both state-of- the-art facilities located at the UCSF Mission Bay campus in San Francisco, and the newly opened UCSF Berkeley Outpatient Clinic in Berkeley.
For more information or to make an appointment: 415-353-2739.