SAN FRANCISCO (April 18,2022) -- The UCSF Department of Orthopaedic Surgery is pleased to present "Managing Children with Lower Limb Differences: An Integrated Approach," an interactive, LIVE STREAM conference to be held Saturday, June 4, 2022. 
Hosted by the Department's Pediatric Orthopaedic Division, the live session will offer a multi-disciplinary approach to treating children with lower limb differences, deformities and length discrepancies.
Registration is open (Course# MOR22013).
This continuing medical education course is intended for orthopaedic surgeons, physical and rehabilitative medicine physicians, pediatricians, family practitioners, orthotists and prosthetists, nurses, physician assistants, and physical therapists.
Conference objectives include:
• Identifying the causes of pediatric lower limb differences (complex limb deformities)
• Discussion on the comprehensive management of children with lower limb differences
• Describing an interdisciplinary team approach to managing children with lower limb differences
• Reviewing the role of physical rehabilitation in managing children undergoing limb lengthening
• Identifying the potential complications encountered during limb length
For a complete course outline, registration fees and accreditation information, please visit https://virtualce.ucsf.edu/pediatric-limb2022.
This course is presented by co-chairs: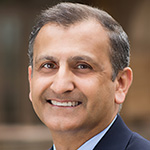 Sanjeev Sahbarwal, MD, MPH
Professor of Clinical Orthopaedics
Director, UCSF Pediatric Orthopaedic Fellowship
University of California, San Francisco
Director, Limb Lengthening & Reconstruction Center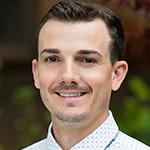 Alexander Geraldi, PA-C, MPA
UCSF Physician Assistant
###