Kazuhito Morioka, MD, PhD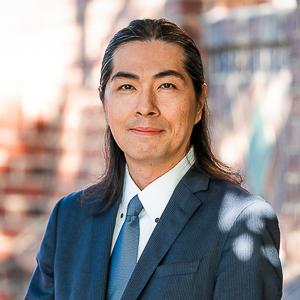 Kazuhito Morioka, MD, PhD
Assistant Professor
Basic Science
Orthopaedic Trauma Institute at Zuckerberg San Francisco General
Awards Honors
Student Competition Finalist Presenter
2015
Student Competition Finalist Presenter, 33rd Annual symposium of the National Neurotrauma Society, 2015
33rd Annual symposium of the National Neurotrauma Society
Student Competition Finalist Presenter
2014
Student Competition Finalist Presenter, 32th Annual symposium of the National Neurotrauma Society, 2014
32th Annual symposium of the National Neurotrauma Society
JNS-SfN Exchange Travel Award
2011
JNS-SfN Exchange Travel Award, Japan Neuroscience Society & Society for Neuroscience, 2011
Japan Neuroscience Society & Society for Neuroscience
Young Investigator Award (Clinical Research)
2009
Young Investigator Award (Clinical Research), 27th Annual Meeting of the Japanese Society for Bone and Mineral Research, 2009
27th Annual Meeting of the Japanese Society for Bone and Mineral Research
Plenary Poster
2009
Plenary Poster, 31st Annual Meeting of the American Society for Bone and Mineral Research, 2009
31st Annual Meeting of the American Society for Bone and Mineral Research
Grants & Awards
Maladaptive Plasticity in Spinal Cord Injury: Cellular Mechanisms
2021-07-15 - 2026-06-30
NIH R01NS122888
Role: Co-Investigator
Targeting Metaplasia to Enhance Fracture Healing Outcomes, an Animal Model
2022-09-01 - 2024-08-31
OTC Foundation Research Grant 2022-RMKM
Role: Co-Investigator
Nociplastic spinal cord-muscle loop in degenerative disc disease (DDD)
2022-02-01 - 2023-07-31
UCSF RAP Academic Senate & CCMBM Pilot for Junior Investigators in Basic and Clinical/Translational Sciences
Role: Principal Investigator
Investigation of loading-related spinal plasticity after spinal cord Injury (SCI)
2013-04-01 - 2015-03-31
Wings for Life Spinal Cord Research Foundation Individual Research Grant WFL-US-013/13
Role: Principal Investigator
Investigating the mechanism and management of spasticity after spinal cord injury
2011-05-01 - 2013-03-31
Japan Society for the Promotion of Science KAKENHI Grant-in-Aid for Young Scientists (B) 23700659
Role: Principal Investigator
The role of remyelination in functional recovery after spinal cord injury
2011-05-01 - 2013-03-31
Japan Society for the Promotion of Science KAKENHI Grant-in-Aid for Scientific Research (B) 23300204
Role: Co-Investigator
Induction of corticospinal tract regeneration in chronic spinal cord injury rats, using combination of gene transfer and motor training
2010-01-01 - 2011-12-31
The Japanese Society for Musculoskeletal Medicine Scientific Project
Role: Co-Investigator
Identification of possible treatment effects of functional recovery by rehabilitation after spinal cord injury
2010-01-01 - 2010-12-31
Mitsui Sumitomo Insurance Welfare Foundation Research Grant
Role: Principal Investigator
Investigating the mechanism for contribution of rehabilitation to functional recovery in the subacute phase of spinal cord injury
2009-04-01 - 2010-03-31
Japan Society for the Promotion of Science KAKENHI Grant-in-Aid for Young Scientists 21800092
Role: Principal Investigator
Education
| | | | |
| --- | --- | --- | --- |
| | | University of California, San Francisco | 12/2021 |
| | | University of California, San Francisco | 03/2021 |
| | Postdoctoral Research Fellow | University of California, San Francisco | 03/2018 |
| | Research Fellow | National Rehabilitation Center for Persons with Disabilities | 03/2012 |
| | PhD | The University of Tokyo | 03/2009 |
| | Residency | The University of Tokyo and the affiliated hospitals | 06/2002 |
| | MD | The Jikei University, School of Medicine | 03/2000 |
About
Kazuhito Morioka, MD, PhD
Over the past 10 years, Dr. Morioka has worked in clinical orthopaedic surgery from an emergency to rehabilitation as a board-certified orthopaedic surgeon at the University of Tokyo. In the Ph.D., he focused my clinical scientist training on better understanding orthopaedic disorders and developing innovative therapies at Dr. Yusuke Nakamura's Laboratory, University of Tokyo. After training of pre-clinical central nervous system trauma research at Dr. Martin E. Schwab's Laboratory, University of Zurich, he conducted the funded projects on spinal cord injury (SCI) research focusing on disuse and spasticity at Japanese National Rehabilitation Center. His mentoring and grantsmanship skills were developed through these experiences.
As a postdoctoral fellow in the UCSF Brain and Spinal Injury Center (BASIC), Dr. Morioka performed research on synaptic plasticity after injury using a comprehensive approach to identify the mechanisms underlying the pathological alternations, which was supported by an Austrian research grant. Leveraging his broad background and expertise, he conducted the collaborative research on polytrauma (traumatic brain injury with concomitant bone fracture) with the UCSF Orthopaedic Trauma Institute (OTI), osteoarthritis with the UCSF Radiology & Biomedical Imaging, microgravity with the UCSD Clinical Physiology Laboratory, and translational SCI with the VA Gordon Mansfield SCI Consortium. These experiences formulated his scientific approach as well as strengthened his mentoring ability.
Dr. Morioka's current research at the OTI focuses on endochondral fracture healing to study pathological mechanisms and therapeutic intervention for intractable bone fractures, such as delayed, mal, non-union in terms of the interaction between the musculoskeletal and nervous systems. His future research interests are shaped by all experiences toward the cross-interaction within both systems for further understanding of systematical mechanisms of orthopaedic disorders. He hopes that his works might improve patients' quality of life by addressing significant unmet clinical needs.