Patricia Zheng, MD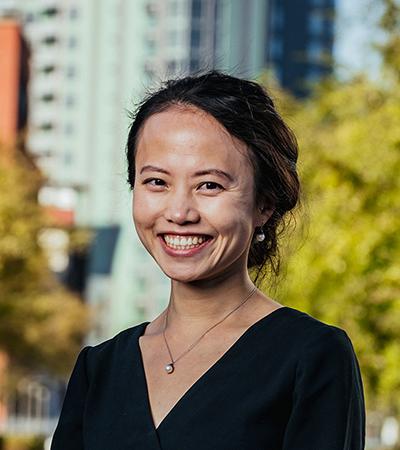 Patricia Zheng, MD
Associate Professor
Education
| | | | |
| --- | --- | --- | --- |
| | | Stanford University | 2017 |
| | | Stanford University | 2016 |
| | MD | University of California, San Francisco | 2012 |
| | BS | Massachusetts Institute of Technology | 2008 |
About
Patricia Zheng, MD
Dr. Patricia Zheng is a board-certified specialist in Physical Medicine and Rehabilitation (PM&R) focused on providing non-operative care for patients with musculoskeletal conditions. As a Physiatrist, she specializes in diagnostic and non-surgical procedures for patients with chronic back, neck, and joint pain. This includes performing electromyogram and nerve conduction studies (EMG/NCS) to look for nerve or muscle injuries, as well as an array of ultrasound and x-ray guided injections to alleviate pain and improve quality of life. View Dr. Zheng's clinical profile on UCSF Health.
Dr. Zheng is an active researcher who is focused on leveraging emerging technologies to optimize personalize care of arthritic conditions. She has received grant funding to develop mobile technologies to deliver personalized physical therapy and to harness machine learning algorithms to improve diagnosis of spinal disorders. Dr. Zheng's research has been recognized by awards from the American Academy of Physical Medicine and Rehabilitation, Foundation of Physical Medicine and Rehabilitation, the Spine Intervention Society, and the North American Spine Society.
Fluent in Mandarin, Dr. Zheng grew up in South Pasadena, California. She attended the Massachusetts Institute of Technology and double majored in Chemical Engineering and Biology. She recieved  her medical degree from University of California, San Francisco, and completed her residency in Physical Medicine & Rehabilitation at Stanford University, where she served as Chief Resident. She then completed an additional year of fellowship training at Stanford University in advanced ultrasound and x-ray guided procedures.
Download the Prepare for your Non-Operative Spine Appointment (PDF)