Monara Dini, DPM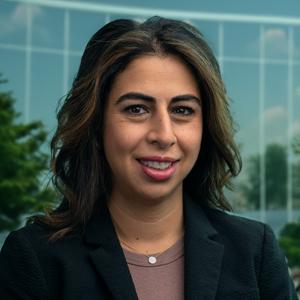 Monara Dini, DPM
HS Associate Clinical Prof
Orthopaedic Trauma Institute at Zuckerberg San Francisco General - Trauma & Problem Fractures
About
Monara Dini, DPM
Dr. Monara Dini, D.P.M., is one of the treating physicians at SFGH/UCSF in the Department of Orthopedics and specializes in treating lower extremity wounds in patients at high risk of amputation, forefoot reconstruction and sports medicine.
Dr. Dini received her B.A. in Molecular & Cellular Biology from UC Berkeley in 2003, and went on to graduate from the California College of Podiatric Medicine in 2008 with a Doctor of Podiatric Medicine degree. She then completed a three-year residency in podiatric surgery at St. Mary's Medical Center in San Francisco.
Dr. Dini has served as the Chief of Podiatry in the Department of Orthopaedic Surgery since 2011. She is also an Assistant Clinical Professor at the California School of Podiatric Medicine at Samuel Merritt University. 
Dr. Dini is a member of numerous professional associations such as the American Podiatric Medical Association (APMA), Associate member of the American College of Foot and Ankle Surgeons (ACFAS), California Podiatric Medical Association (CPMA), and the Association for the Advancement of Wound Care (AAWC).