Meir Marmor, MD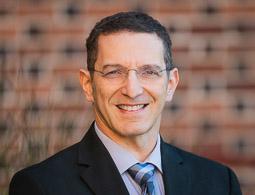 Meir Marmor, MD
Associate Professor
Orthopaedic Trauma Institute at Zuckerberg San Francisco General - Trauma & Problem Fractures
Awards Honors
Howard Rosen Table Instructor Award for your outstanding contribution to the AOTrauma North America
2018
Howard Rosen Table Instructor Award for your outstanding contribution to the AOTrauma North America, AOTrauma North America, 2018
AOTrauma North America
Grants & Awards
Education
| | | | |
| --- | --- | --- | --- |
| | Fellowship | Joint Replacement Institute | 08/2018 |
| | Fellowship | University of California, San Francisco | 07/2010 |
| | Postdoctoral Studies | University of California, San Francisco | 07/2009 |
| | AO Trauma Fellowship | Saarland University | 2008 |
| | Orthopaedic Surgeon | The Tel Aviv Sourasky Medical Center | 2008 |
| | Medical Doctor | Technion – Israel Institute of Technology | 1996 |
| | Masters candidate | University of California, Berkeley | |
About
Meir Marmor, MD
Dr. Meir T. Marmor has a strong clinical interest in treatment of complex fractures, fracture complications, and fractures in the elderly population as well as in joint replacement surgery. His clinical practice involves use of advanced imaging techniques, computer assisted and minimally invasive surgery. Dr. Marmor practice includes treatment of all long-bone and intra-articular fractures and their complications, such as infected fracture fixations and fracture non-unions. Dr. Marmor also performs primary joint replacements of hips, knees, shoulders and elbows as well as revision joint replacements for infected, dislocating or painful joint replacements.
"Dr. Marmor's research interests include muscle compartment syndrome, tibia fracture complications, elderly/geriatric fractures, evidence based medicine, surgical education, precision medicine and decision support solutions for orthopaedic surgery procedures, and surgical outcomes.  Dr. Marmor's research expertise includes clinical research, biomechanical research and computational science techniques such as big data analysis, artificial intelligence, computer modeling and simulation techniques.
Dr. Marmor has been an invited speaker at national and international conferences, speaking on topics such as measurement of outcomes in fracture surgery, evaluation and management complex fractures, fracture imaging and advanced techniques in fracture surgery. He teaches orthopaedic trauma surgery in regional, national and inter-national forums, and he is also the editor of a orthopaedic surgery textbook titled – Decision Making in Orthopaedic Trauma. Dr. Marmor is a devoted teacher and mentor to students and trainees of all levels at UCSF and beyond.
Dr. Marmor is a graduate with honors of the Israeli Institute of Technology medical school. After medical school he served in the Israeli army for 7 years as a medical officer and then for 5 years as a flight surgeon. While in the military he completed his orthopaedic residency in Tel-Aviv and Barzilai medical centers in Israel. He has also undergone training in trauma management at the Tel Hashomer medical center in Israel. After completing his residency, he had further clinical training in Orthopaedic Trauma Surgery as a clinical fellow at UCSF, and in joint replacement surgery as a clinical fellow in the Joint Replacement Institute in Los Angeles.
Dr. Marmor is a Fellow of the American Academy of Orthopaedic Surgeons, and active member of the Orthopaedic Trauma Association, Orthopaedic Research Society, California Orthopaedic Association, American Medical Association, Califonia Medical Association, Societe Internationale de Chirurgie Orthopedique et de Traumatologie (SICOT). Dr. Marmor is a proud husband and father to three children, and is committed to providing the highest quality of patient care, resident education and medical research."