Lisa Pascual, MD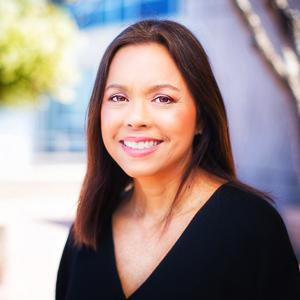 Lisa Pascual, MD
Professor
Awards Honors
Essential Core Teaching Award
2011
Essential Core Teaching Award, University of California, San Francisco, 2011
University of California, San Francisco
Essential Core Teaching Award
2009
Essential Core Teaching Award, University of California, San Francisco, 2009
University of California, San Francisco
Robert G. Taylor Award for Excellence in Physical Medicine and Rehabilitation
1989
Robert G. Taylor Award for Excellence in Physical Medicine and Rehabilitation, University of California, Davis, 1989
University of California, Davis
Grants & Awards
TRACK-SCI: Transforming Research and Clinical Knowledge in SCI
-

Role:
Education
| | | | |
| --- | --- | --- | --- |
| | | University of California | 2018 |
| | | University of California | 1993 |
| | MD | University of California | 06/1989 |
| | BA | University of California | 06/1985 |
About
Lisa Pascual, MD
Lisa U. Pascual was born and raised in San Francisco, California. She graduated from the University of California-Berkeley with a bachelor's degree in Molecular Biology in 1985, and received her medical degree from the University of California-Davis in 1989. Upon graduation, she received the Robert G. Taylor Award for excellence in Physical Medicine and Rehabilitation. She continued her training at the University of California-Davis, completing a residency in Physical Medicine and Rehabilitation in 1993. In 2001, Dr. Pascual was selected as a fellow in the California HealthCare Foundation Leadership Program; she completed this two-year fellowship in 2003.
In 1993, Dr. Pascual joined the medical staff at Laguna Honda Hospital and Rehabilitation Center (LHH), an 1,100-bed rehabilitation center and skilled nursing facility in San Francisco. In 1996, she was appointed Co-Chief of Rehabilitation Services, and in 1999 advanced to the position of Chief of Rehabilitation Services. During her tenure, Dr. Pascual led the development of the Community Reintegration Program, which has garnered best practices awards. She continues to chair the Falls/Restraints Reduction Performance Improvement Committee, whose successful initiatives earned LHH designation as a restraint-free facility. She has been actively involved in the design and programming for the rehabilitation areas in LHH's replacement facility scheduled to open in 2007.
In 2003, Dr. Pascual's administrative and clinical duties expanded when she received a dual appointment as Chief of Rehabilitation Services of San Francisco General Hospital Medical Center, joining the faculty of the University of California-San Francisco's Department of Orthopaedic Surgery. This position, the first of its kind, combines the clinical and administrative duties of the Chief of Rehabilitation Services of two facilities in the San Francisco Department of Public Health: its trauma- and acute-care medical center, and its long-term care skilled nursing facility and rehabilitation center. This dual-appointment innovation represents ongoing improvements in the areas of early intervention and post-acute continuity of care for patients sustaining traumatic or neurologic injuries, and is designed to improve the delivery of services across the continuum of care in the most appropriate clinical setting.
In addition to her clinical and administrative duties, Dr. Pascual remains actively involved in teaching activities. She is currently preceptor to both medical students and residents. Dr. Pascual continues to provide educational activities within the community, serving as lecturer in the area of spinal cord injury and traumatic brain injury.
I am excited to now have added Berkeley to my practice in addition to San Francisco.
To view Dr. Pascual's UCSF Health listing, click here.