Jason Jagodzinski, MD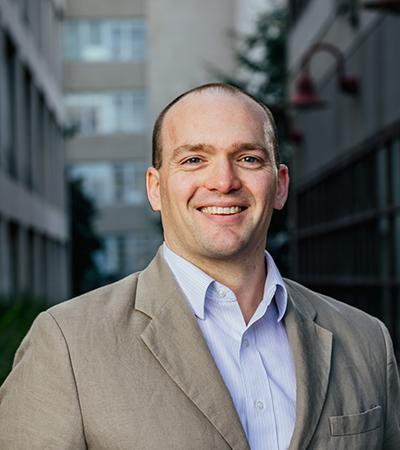 Jason Jagodzinski, MD
Associate Professor
Assistant Professor
UCSF Benioff Children's Hospital Oakland - Pediatric Orthopaedics
UCSF Benioff Children's Hospital Walnut Creek - Pediatric Orthopaedics
UCSF Benioff Children's Hospital San Ramon - Pediatric Orthopaedics
Web Links
Media Links
Awards Honors
Loyola University Department of Orthopaedic Surgery Research Award
2014
Loyola University Department of Orthopaedic Surgery Research Award, Loyola University, 2014
Loyola University
Loyola University Department of Orthopaedic Surgery, Schwartz Foundation Traveling Fellowship
2014
Loyola University Department of Orthopaedic Surgery, Schwartz Foundation Traveling Fellowship, Loyola University, 2014
Loyola University
OREF/ORS 16th Annual Resident Research Symposia Midwest Regional First Place Award Recipient
2014
OREF/ORS 16th Annual Resident Research Symposia Midwest Regional First Place Award Recipient, OREF/ORS, 2014
OREF/ORS
Loyola University Medical Center Magis Star Recipient
2013
Loyola University Medical Center Magis Star Recipient, Loyola University, 2013
Loyola University
Loyola University Medical Center Magis Star Recipient
2011
Loyola University Medical Center Magis Star Recipient, Loyola University, 2011
Loyola University
Abdel-Morrey Orthopedic Surgery Award, Inaugural Recipient
2009
Abdel-Morrey Orthopedic Surgery Award, Inaugural Recipient, Wisconsin Medical Society Foundation, 2009
Wisconsin Medical Society Foundation
Wisconsin Medical Society Foundation Presidential Scholar Award
2008
Wisconsin Medical Society Foundation Presidential Scholar Award, Wisconsin Medical Society Foundation, 2008
Wisconsin Medical Society Foundation
Education
| | | | |
| --- | --- | --- | --- |
| | Pediatric Orthopaedic Surgery Fellowship | Children's Healthcare of Atlanta | 2015 |
| | Residency | Loyola University | 2014 |
| | Medical Degree | University of Wisconsin | 2009 |
| | BA | University of Chicago | 2005 |
| | | University of California | 04/2021 |
About
Jason Jagodzinski, MD
Dr. Jason E. Jagodzinski joined the Department of Orthopaedics at the University of California San Francisco in 2015. His areas of interest include pediatric fractures and management of traumatic injuries, limb deformities and the care of neuromuscular conditions, as well as general pediatric orthopaedics. As a special interest, Dr. Jagodzinski cares for patients with osteogenesis
imperfecta, also known as brittle bone disease.
In addition to his clinical tract, Dr. Jagodzinski is one of UCSF's clinical informaticists. He is the Physician Lead for Pediatric Surgical Services and in this role he works closely with the electronic medical record and information technology systems for Benioff Children's Hospital and UCSF.
Originally from Wisconsin, Dr. Jagodzinski received his undergraduate degree from the University of Chicago where he participated on the football team and started on the offensive line for three years. He was a member and officer of the Order of the C - the varsity letterman's club. He then received his medical degree from the University of Wisconsin School of Medicine and Public Health.
Dr. Jagodzinski then went on to complete his orthopaedic surgery residency at the Loyola University Hospitals in Maywood, IL. He then completed a fellowship in pediatric orthopaedic surgery at Children's Healthcare of Atlanta - Scottish Rite Hospital with Children's Orthopaedics of Atlanta where he received further training in general pediatric orthopaedics, pediatric sports medicine, and neuromuscular care. He was awarded the Loyola University Department of Orthopaedic Surgery and Schwartz Foundation Traveling Fellowship Recipient which he used to travel to Melbourne, Australia to work with Prof. H Kerr Graham and colleagues at the Royal Children's Hospital in the summer of 2015 after completion of fellowship. The focus of the traveling fellowship was care of neuromuscular patients and motion analysis.
As a UCSF Department of Orthopaedic Surgery faculty member based primarily out of Children's Hospital of Oakland, Dr. Jagodzinski primarily takes care of children with musculoskeletal trauma, skeletal deformities, and neuromuscular conditions in addition to children of all ages with orthopaedic concerns.