Trigg McClellan, MD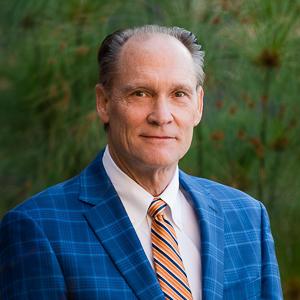 Trigg McClellan, MD
Professor
Professor Emeritus
Orthopaedic Trauma Institute at Zuckerberg San Francisco General - Trauma & Problem Fractures
Education
| | | | |
| --- | --- | --- | --- |
| | | University of California | 2018 |
About
Trigg McClellan, MD
R. TRIGG MCCLELLAN, M.D. earned both a bachelor's degree in physics and a medical degree from Vanderbilt University in Nashville, Tennessee. Following two years of general surgery residency at Vanderbilt, Dr. McClellan completed his residency in orthopaedic surgery at the University of Michigan and received advanced fellowship training in orthopaedic traumatology at San Francisco General Hospital and the University of California, San Francisco. He completed a spine fellowship at the Kerlan-Jobe Orthopaedic Clinic in Los Angeles, California. Dr. McClellan is a Clinical Professor of Orthopaedic Surgery at the University of California, San Francisco and the co-director of the orthopaedic spine service at San Francisco General Hospital. He has also been instrumental in developing the orthopaedic trauma program at Regional Medical Center of San Jose.
Dr. McClellan is a Fellow of the American Academy of Orthopaedic Surgeons, member of the Orthopaedic Trauma Association, Orthopaedic Research Society, North American Spine Society, American Spinal Injury Association, Societe Internationale de Chirurgie Orthopedique et de Traumatologie (SICOT), International Society for the Advancement of Spine Surgery and AO Spine.
Dr. McClellan is committed to providing the highest quality of patient care, resident education and medical research. He is the proud father of two daughters and established the nation's top graduate medical education fellowship in their honor with the UCSF Institute for Global Orthopaedics and Traumatology. The Morgan and Madison McClellan International Research Fellowship was established for third and fourth year medical students interested in orthopaedic surgery and global health.