Derek Ward, MD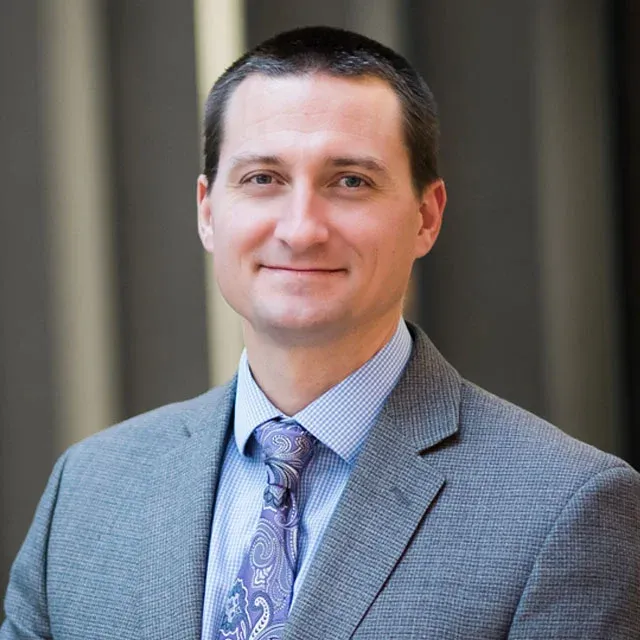 Derek Ward, MD
Associate Professor
Orthopaedic Institute - Arthritis & Joint Replacement
MarinHealth Orthopedic Surgery | A UCSF Health clinic - Arthritis & Joint Replacement
Awards Honors
John Charnley Award
2021
John Charnley Award, Hip Society, 2021
Hip Society
Leroy C. Abbott – Verne T. Inman Society Award for Outstanding Resident Research
2015
Leroy C. Abbott – Verne T. Inman Society Award for Outstanding Resident Research, 2015

UCSF Department of Orthopaedic Surgery Global Health Scholar
2015
UCSF Department of Orthopaedic Surgery Global Health Scholar, 2015

First Place, Pacific Coast OREF/ORS Research Symposium
2014
First Place, Pacific Coast OREF/ORS Research Symposium, 2014

James O. Johnston Resident Research Award
2014
James O. Johnston Resident Research Award, 2014

Leroy C. Abbott – Verne T. Inman Society Award for Outstanding Resident Research
2012
Leroy C. Abbott – Verne T. Inman Society Award for Outstanding Resident Research, 2012

James A. Rand Young Investigator Award
2009
James A. Rand Young Investigator Award, American Association of Hip and Knee Surgeons, 2009
American Association of Hip and Knee Surgeons
James Morris Physician Compassion Award
2023
James Morris Physician Compassion Award, UCSF, 2023
UCSF
Maxine Papadakis Award for Professionalism and Respect
2021
Maxine Papadakis Award for Professionalism and Respect, UCSF, 2021
UCSF
Education
| | | | |
| --- | --- | --- | --- |
| | | University of California | 2019 |
| | Fellowship | The Rothman Institute | 07/2016 |
| | Residency | University of California, San Francisco | 06/2015 |
| | M.D. | University of California, San Francisco | 06/2010 |
| | B.A. | Williams College | 06/2002 |
About
Derek Ward, MD
Dr. Derek Ward is a board-certified orthopedic surgeon specializing in adult reconstruction for hip and knee arthritis. He sees patients with all types of degenerative disease of the hip and knee including osteoarthritis, inflammatory arthritis (such as rheumatoid arthritis), post-traumatic arthritis, and avascular necrosis. He is an expert in primary hip and knee replacement in addition to specializing in revision surgery, treating patients with complications from previous joint replacements.
Dr. Ward takes a comprehensive approach to the diagnosis and management of hip and knee pain, incorporating the latest advancements in perioperative pain management, surgical reconstruction, and recovery including the direct anterior approach to total hip replacement, robotic surgery, partial knee replacement, and complex revision surgery.
Dr. Ward completed his undergraduate training at Williams College and then spent several years working in Washington D.C. in health care policy and in Africa working in global health. He completed his medical training at UCSF in 2010 where he spent an extra year studying health care policy. Dr. Ward remained at UCSF, completing his Orthopaedic Surgery Residency in 2015 followed by a fellowship in adult reconstruction at the prestigious Rothman Institute in Philadelphia. He joined the UCSF faculty in 2016.
He has won multiple awards for patient care, teaching, and research including the James A. Rand Award from the American Association of Hip and Knee Surgeons and the John Charnley Award from the Hip Society as well as the Maxine Papadakis Award for Professionalism and Respect and the James Morris Award for Physician Compassion.
Dr. Ward is also Affiliate Faculty at the Philip R. Lee Institute for Health Policy Studies. His research interests include health care policy and cost effectiveness, peri-operative risk assessment and optimization, medical education, and revision hip and knee replacement. He is a fellow of the American Association of Hip and Knee Surgeons, The American Academy of Orthopaedic Surgeons, and the American Orthopaedic Association and reviews research for several major journals.
Dr. Ward serves in multiple leadership roles at UCSF including as the Executive Medical Director for the UCSF-MarinHealth Orthopaedic Department at MarinHealth Medical Center and as the orthopaedic medical director for the UCSF Hip Fracture Initiative. He is
dedicated to educating the next generation of physicians and is actively involved in all levels of medical education. In addition, he is co-director of an annual continuing medication education course: UCSF Arthroplasty for the Modern Surgeon: Hip, Knee and Health Innovation Technology.
Dr. Ward sees patients at the Orthopaedic Institute in San Francisco and at the UCSF-MarinHealth Orthopaedic Clinic in San Rafael. He performs surgeries at UCSF and at MarinHealth Medical Center.