Rhonda Watkins, MD, MPH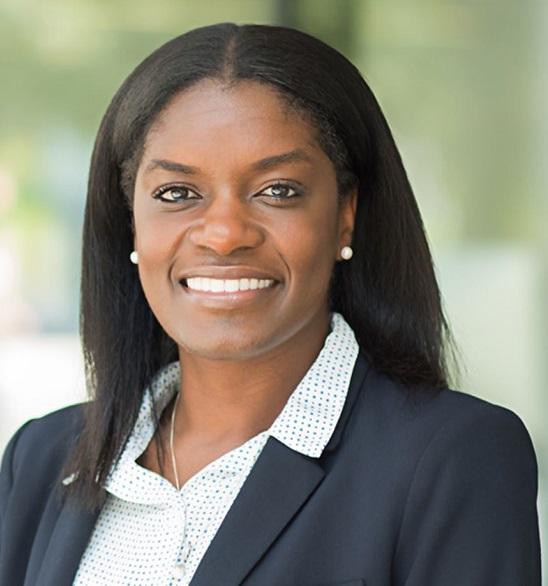 Rhonda Watkins, MD, MPH
Assistant Professor
UCSF Benioff Children's Hospital Oakland - Pediatric Orthopaedics
UCSF Benioff Children's Hospital Walnut Creek - Pediatric Orthopaedics
UCSF Fremont - Orthopedic Clinic - Pediatric Orthopaedics
Education
| | | | |
| --- | --- | --- | --- |
| | | Harvard Medical School at Boston Children's Hospital | 2019 |
About
Rhonda Watkins, MD, MPH
Dr. Rhonda Watkins is a board-certified pediatrician with fellowship training in Primary Care Sports Medicine she treats children and young adults with a wide spectrum of musculoskeletal conditions. Her areas of interest include sports medicine, injury prevention, fractures, bone health, and running injuries. 
Originally from Trinidad and Tobego, Dr. Watkins received her Bachelor's degree in Psychobiology from the University of California Los Angeles, where she also completed her Master's degree in Public Health. She subsequently earned a Diploma of Higher Education in Medical Sciences at Northumbria University, and later earned her medical degree from St. George's University School of Medicine in Grenada, West Indies. She then completed her pediatric residency training through University of California San Francisco Fresno. Most recently, Dr. Watkins completed fellowship training in Primary Care Sports Medicine through Harvard Medical School at Boston Children's Hospital. 
During her fellowship in Boston, Dr. Watkins served as team physician for Northeastern University; team physician for Middlesex High School; and consulting physician for Boston Ballet School. Additionally, she provided medical coverage for several local events, including the New Balance Indoor Grand Prix, the Boston Ballet Nutcracker, the BAA Half Marathon and the Emmanuel College pre-participation physicals. 
As an athlete, Dr. Watkins had an extraordinary career in track and field. She was long jumper and high jumper on the UCLA Track and Field team, for which she was also NCAA Champion and several time All-American. Dr. Watkins was also a member of the Trinidad and Tobago National Athletic Team, for which she competed in multiple international track and field meets during this time, including the 2008 Olympics. She holds her team's National Record Holder for Long Jump. 
At UCSF, Dr. Watkins will be primarily based at the UCSF Benioff Children's Hospital Oakland as well as the UCSF Pediatric Clinic in Walnut Creek.