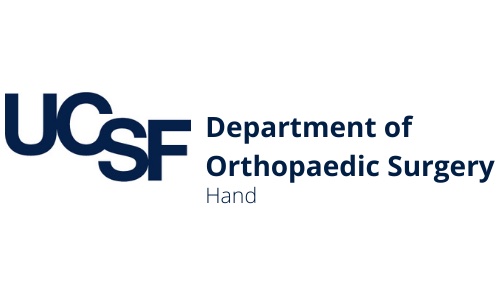 About this Course
The UCSF Ortho Hand Core provides educational content related to orthopaedic surgery for hand specialty.
Requirements
The UCSF Ortho Hand Core is meant to be an educational resource for orthopaedic trainees. Learners should be practicing surgeons or surgeons in training.
Course Staff
Faculty Contributor:
Dr. Nico Lee
Image

Hand Trauma
Identify surface landmarks of the hand.
Identify the bones of the hand and wrist on AP/Lateral radiograph.
Define common terminology used in examination of the hand.
Learn the management of the most common hand consults (infection, lacerations, fractures, dislocations)
Describe proper techniques for digital and wrist blocks.
Apply proper splint for hand fractures.
Hand Consults in the ER - Dr. Schroeder
Upper Extremity Masses: Benign and Malignant
Recorded Lecture
Upper Extremity Masses - Dr. Schroeder
Osteoarthritis of the Wrist