The UCSF Department of Orthopaedic Surgery and the Orthopaedic Trauma Institute are pleased to welcome Mark Xu, MD, to our faculty as an assistant professor.
 
Dr. Mark Xu, MD is a trauma and spine surgeon based at the Zuckerberg San Francisco General Hospital and Regional Medical Center of San Jose, specializing in trauma and spinal disorders.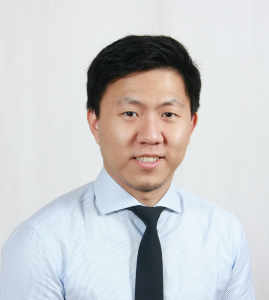 Dr. Xu received his bachelor and medical degrees from the University of Manitoba, Winnipeg, Canada and his orthopaedic surgery residency training at the same institution. 
Throughout his education and training, he has received multiple awards for academic excellence and scholarships. He subsequently did an Orthopaedic Trauma Fellowship at the Vancouver General Hospital through the University of British Columbia and a Spine Surgery Fellowship at the Toronto Western Hospital through the University of Toronto. 
Dr. Xu's extensive training and experience will enable him to offer comprehensive evaluation, diagnosis, and treatment options tailored to the individual needs of his patients.  
Dr. Xu grew up in Winnipeg. An avid sports enthusiast and musician, he enjoys soccer, hockey, downhill skiing, basketball, swimming and has competed in the Royal Conservatory of Music and Provincial level in piano. 
As a devoted leader and volunteer in his community and highly awarded scholar and athlete, Dr. Xu's talents will benefit his patients, colleagues, and community partners.