SAN FRANCISCO (Aug. 22, 2023) -- The UCSF Department of Orthopaedic Surgery and the Orthopoaedic Trauma Institute (OTI) is pleased to announce the opening of UCSF Pride Hall, the first UCSF research and academic building on the Zuckerberg San Francisco General Hospital and Trauma Center (ZSFG) campus.
"Given a name intended to befit our city and values, this expansion marks a significant step forward in the University's commitment to excellence in healthcare," said Dr. Theodore Miclau, Director, Orthopaedic Trauma Institute.
"Our Department is viewing this new opportunity as a next step in the future progression of the mission of the OTI; to mend the injured, inspire innovators, and empower leaders to restore lives. By establishing UCSF Pride Hall, UCSF leadership aims to create an environment that cultivates a sense of belonging, where all faculty and staff can thrive professionally and personally."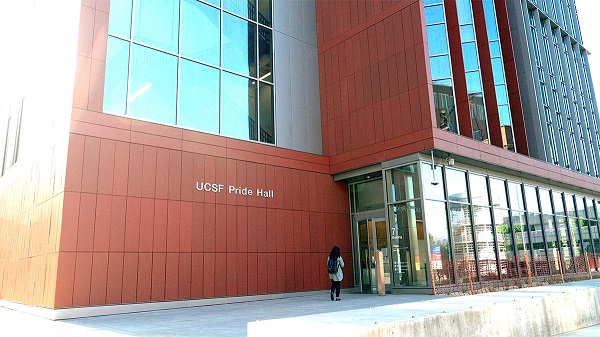 Research Laboratories and academic offices for the OTI are now housed at UCSF Pride Hall. (Photo: UCSF Department of Orthopaedic Surgery)
About UCSF Pride Hall
UCSF Pride Hall is located at 2540 23rd St, San Francisco, CA 94110 (Map), directly adjacent to the hospital buildings.
Logistically, our space is dedicated to the support of academic activities, with the surgical training facility/biomechanical testing facility and educational classrooms located on the first floor, the basic research lab (Laboratory for Skeletal Regeneration) on the second floor, and academic offices and spaces (conference rooms and library) on the second and third floors.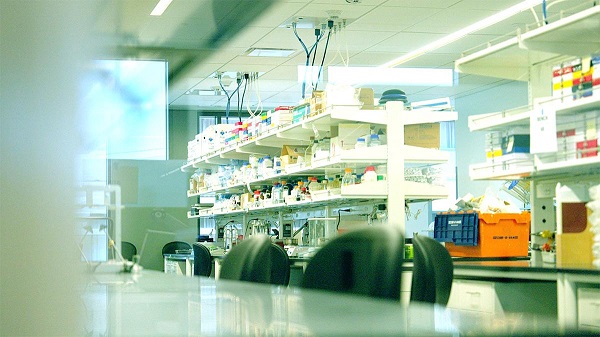 OTI basic researchers will be located in state-of-the-art laboratories located on the second floor of UCSF Pride Hall. (Photo: UCSF Department of Orthoapedic Surgery)
With over 25 different departments and divisions, each floor has multiple groups with the goal of fostering and supporting interdisciplinary collaboration. The former space housing the Orthopaedic Trauma Institute, Building 9, will continue to be used by the Orthotics and Prosthetics unit and UCSF and Department of Public Health orthopaedic nurses.
###