Jeff Barry, MD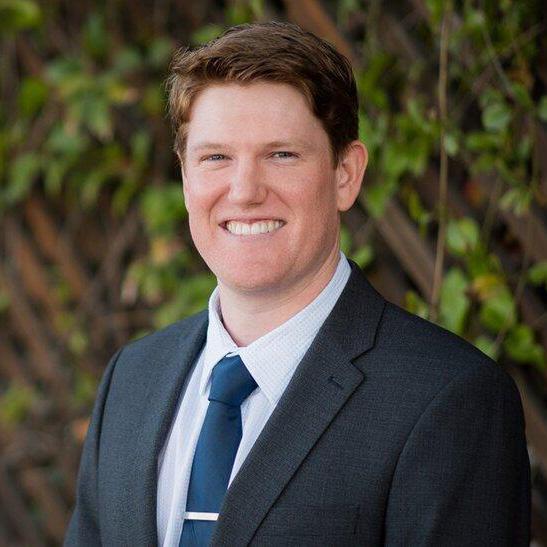 Jeff Barry, MD
Assistant Professor
Orthopaedic Institute - Arthritis & Joint Replacement
Awards Honors
2021 AOA 134th Annual Meeting Best Poster in Education
2021
2021 AOA 134th Annual Meeting Best Poster in Education, UCSF - Orthopaedic Surgery, 2021
UCSF - Orthopaedic Surgery
The Hip Society's 2021 John Charnley Award
2021
The Hip Society's 2021 John Charnley Award, UCSF - Orthopaedic Surgery, 2021
UCSF - Orthopaedic Surgery
Mauer Award for Chief Resident of the Year
2017
Mauer Award for Chief Resident of the Year, UCSF - Orthopaedic Surgery, 2017
UCSF - Orthopaedic Surgery
Arthroplasty Service Teamwork Award
2014
Arthroplasty Service Teamwork Award, UCSF - Orthopaedic Surgery, 2014
UCSF - Orthopaedic Surgery
Spine Service Teamwork Award
2014
Spine Service Teamwork Award, UCSF - Orthopaedic Surgery, 2014
UCSF - Orthopaedic Surgery
Krevan's Award for Intern of the Year
2013
Krevan's Award for Intern of the Year, UCSF - Orthopaedic Surgery, 2013
UCSF - Orthopaedic Surgery
UCSF Health Exceptional Physician Award - Honorable Mention
2022
UCSF Health Exceptional Physician Award - Honorable Mention, UCSF Medical Center, 2022
UCSF Medical Center
American Orthopaedic Association Emerging Leader
2016
American Orthopaedic Association Emerging Leader, American Orthopaedic Association, 2016
American Orthopaedic Association
Northern California Orthopaedic Society Best Resident Paper
2015
Northern California Orthopaedic Society Best Resident Paper, Northern California Orthopaedic Society, 2015
Northern California Orthopaedic Society
Grants & Awards
Fellowship Education Grant
2021-08-01 - 2022-07-31
OMeGA
Role: PI/Fellowship Director
The Use of Virtual Reality Training Modules Improve Complex Surgical Technique Recall and Task Execution in Surgical Trainees
2019-07-01 - 2020-06-30
Innovation Funding for Education Grant - UCSF IFE 2019
Role: PI
Education
| | | | |
| --- | --- | --- | --- |
| | | OrthoCarolina Hip & Knee Center | 2018 |
| | | University of California, San Francisco | 2018 |
| | | University of California, San Francisco | 2017 |
| | MD | University of California, San Francisco | 2012 |
| | B.S.E | Duke University | 2008 |
About
Jeff Barry, MD
Dr. Jeff Barry is a board-certified orthopaedic surgeon who specializes in adult reconstruction for hip and knee arthritis. He sees patients with all types of degenerative conditions of the hip and knee as well as patients with complications from prior joint replacement. Dr. Barry takes a comprehensive approach to the diagnosis and management of hip and knee pain, incorporating the latest advancements in perioperative pain management, surgical reconstruction and recovery, including the direct anterior approach to total hip replacement, partial knee replacement, and revision surgery.
Dr. Barry's research interests include: peri-operative management and risk assessment, revision surgery and the management of complications after total joint replacement, and educating the next generation of medical students and residents. His current projects include studying how to best manage infected total joint replacements as well as the implementation of technology to improve outcomes and enhance the patient care experience. 
Dr. Barry is also a co-director of the UCSF Arthroplasty for the Modern Surgeon: Hip, Knee and Health Innovation Technology, a continuing medical education course held annually in Sonoma.
After growing up in San Jose, Dr. Barry graduated with a B.S.E. (magna cum laude) in Biomedical Engineering from Duke University. He attended medical school at the University of California, San Francisco, where he also completed his residency in the Department of Orthopaedic Surgery.
During this time at UCSF, Dr. Barry received numerous clinical and research accolades including the Mauer Award for Orthopaedic Surgery Chief Resident of the Year, the Krevans Award for Intern of the Year, the Arthroplasty Service Teamwork Award for Outstanding Resident, and the Dean's Research Fellowship. He was also nominated and selected to the American Orthopaedic Association (AOA) Emerging Leaders program.
Following his residency at UCSF, Dr. Barry completed a fellowship in adult reconstruction at the OrthoCarolina Hip and Knee Center in Charlotte, N.C.
Dr. Barry's clinics are at the UCSF Orthopedic Institute, a state-of-the-art facility located at the UCSF Mission Bay campus in San Francisco, as well as the newly-opened UCSF Orthopaedics and Sports Medicine clinic in Marin County.