Gopal Lalchandani, MD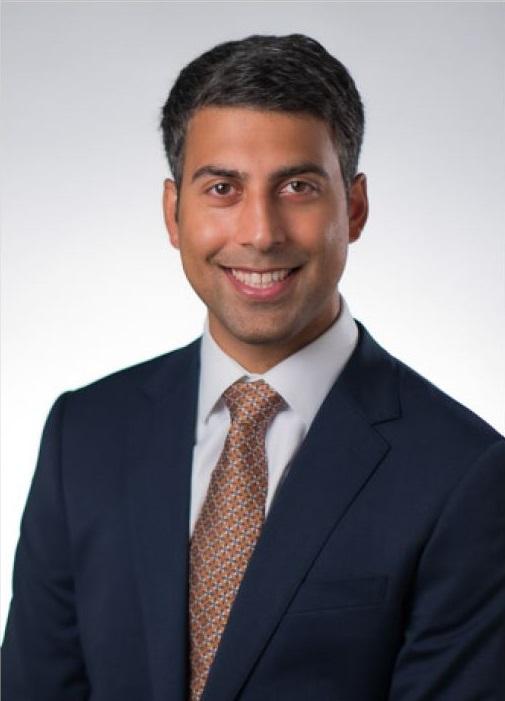 Gopal Lalchandani, MD
Assistant Professor
Orthopaedic Institute - Hand, Elbow and Upper Extremity
UCSF Benioff Children's Hospital Walnut Creek
UCSF Benioff Children's Hospital Oakland - Hand, Elbow and Upper Extremity
About
Gopal Lalchandani, MD
Dr. Gopal Lalchandani is an Assistant Professor in the Hand, Elbow and Upper Extremity Division of the UCSF Department of Orthopaedic Surgery.
Dr. Lalchandani treats both pediatric and adult patients. His clinical expertise includes acute upper limb trauma and post-traumatic reconstruction of complex injuries of the hand, wrist, forearm, and elbow. He also cares for a variety of upper extremity conditions including sports-related injuries, arthritis, carpal tunnel, tendon lacerations, and ligament injuries. His unique clinical interests also include pediatric congenital hand and complex injuries of the elbow.
Dr. Lalchandani completed his bachelor's degree at the University of California, Berkeley, and earned his medical degree from Washington University School of Medicine in St. Louis. He then completed his internship and residency at the UCSF Department of Orthopaedic Surgery, at which he served as a chief resident during his final year. Most recently, Dr. Lalchandani completed the Harvard Hand and Upper Extremity Fellowship at the Brigham & Women's, Boston Children's, and Massachusetts General Hospitals.
An avid researcher, Dr. Lalchandani's clinical research interests include wide-awake hand surgery, management of distal radius fractures, and the post-operative outcomes after upper extremity surgery – from flexor tendon repair to radial head arthroplasty. His work has been presented both nationally and internationally, and he has published multiple peer-reviewed manuscripts.
Fluent in conversational Spanish, Dr. Lalchandani grew up in Sacramento, CA. He enjoys spending time with his family, traveling, and skiing.
Dr. Lalchandani sees patients at the UCSF Orthopaedic Institute on the Mission Bay campus in San Francisco, UCSF Benioff Children's Hospital in Oakland, and UCSF Benioff Children's Hospital Walnut Creek.