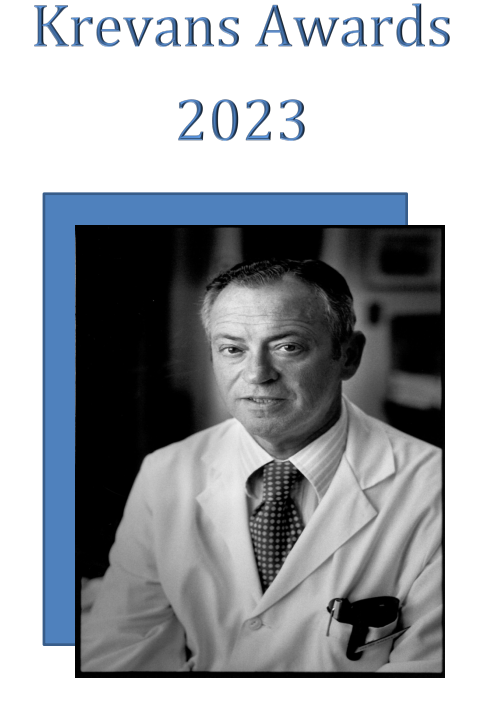 In June, the UCSF School of Medicine, Zuckerberg San Francsico General, celebrated exceptional achievements by interns through the annual Krevans Awards. 
Department of Orthopedic Surgery, 2nd Year Resident, Natalie Kucirek, was announced as a Krevans awardee for 2023!
The Krevans Award recognizes "excellence in patient care, as exemplified by clinical competence, professional conduct, concern for patients and interaction with all levels of staff, including peers." Recipients are selected by the chiefs of the various medical departments at the Priscilla Chan and Mark Zuckerberg San Francisco General Hospital and Trauma Center.
The award was established in 1979 by the Gladstone Institutes, a privately funded, UCSF-affiliated research institute formerly on the ZSFG campus. The award is named for former UCSF Chancellor Julius R. Krevans.


Natalie Kucirek was born and raised in the Bay Area. She completed her undergraduate degree at UC Berkeley and received the Outstanding Scholar Award from the Department of Molecular and Cell Biology at graduation. She then completed her medical degree at UCSF, where she discovered her interest in Orthopaedic Surgery. A lifelong musician and athlete, Natalie enjoys helping patients regain function and return to the activities that matter to them. In medical school, she received a Heiman Fellowship to study the basic science of fracture healing. She also worked on an initiative to reduce social isolation among hospitalized patients during COVID, which received the Dean's Commendation for Exceptional Volunteerism. She is passionate about promoting and mentoring women in surgery and has been a member of the UCSF Muriel Steele Society and the Ruth Jackson Orthopaedic Society. In residency, she continues to conduct research in sports surgery and orthopaedic trauma. Outside of the hospital, Natalie is an avid runner, skier, and flutist and enjoys spending time with her family and spouse. 
To learn more about the Krevans awards for 2023 and prior years please click here.