The UCSF Department of Orthopaedic Surgery and the Orthopaedic Trauma Institute are pleased to welcome Amelia Mostovoy, DPM, to our faculty as an assistant professor.
 
Dr. Amelia Mostovoy, DPM, is a podiatrist at the Zuckerberg San Francisco General Hospital (ZSFG), specializing in treating lower extremity wounds in patients at high risk for complications resulting from diabetes and vascular disorders.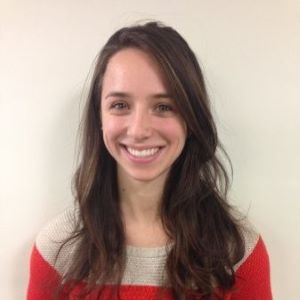 Dr. Mostovoy attended Trinity College in Hartford, Connecticut, where she received a Bachelor of Science degree in Neuroscience. She played softball for the Bantams as a NESCAC Athletic Conference All-Academic Selection and was a four-year co-captain of the team. 
Following graduation, she returned to the Bay Area where she received a Doctor of Podiatric Medicine degree from Samuel Merritt University, California School of Podiatric Medicine in 2020. She then received her residency training at the St. Mary's Hospital in San Francisco. 
Dr. Mostovoy's experience and interest in high-risk and vulnerable populations matches well with the patients she serves at ZSFG. 
Dr. Mostovoy grew up in the San Francisco Bay Area. She has been recognized throughout her education and training for her scholastic excellence and leadership abilities. A devoted professional and community member, we are fortunate to have Dr. Mostovoy in our Department and institutions.