Cindy Chang, MD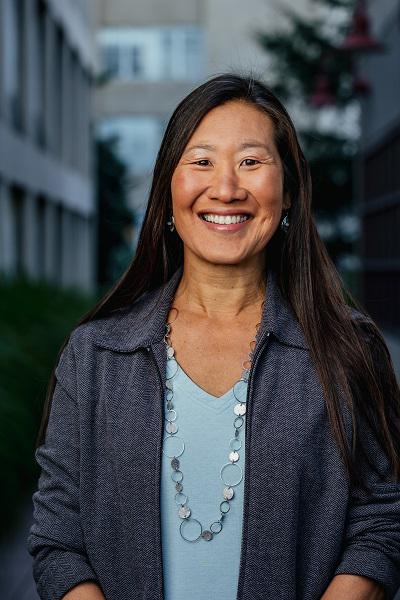 Cindy Chang, MD
Professor
Awards Honors
Best Doctors List 2020 Sport Medicine, Dr. Cindy J. Chang
2020
Best Doctors List 2020 Sport Medicine, Dr. Cindy J. Chang, San Francisco Magazine, 2020
San Francisco Magazine
Fellow of American Medical Society of Sports Medicine Designation (FAMSSM)
2019
Fellow of American Medical Society of Sports Medicine Designation (FAMSSM), American Medical Society of Sports Medicine (AMSSM), 2019
American Medical Society of Sports Medicine (AMSSM)
Best Doctors List 2019 Sport Medicine, Dr. Cindy J. Chang
2019
Best Doctors List 2019 Sport Medicine, Dr. Cindy J. Chang, San Francisco Magazine, 2019
San Francisco Magazine
Honorary Senior Research Appointment. WITS Institute for Sport and Health (WISH), Faculty of Health
2019
Honorary Senior Research Appointment. WITS Institute for Sport and Health (WISH), Faculty of Health, University of the Witwatersrand Johannesburg, 2019
University of the Witwatersrand Johannesburg
Lifesaving Education Award
2018
Lifesaving Education Award, Korey Stringer Institute, 2018
Korey Stringer Institute
Top Doctors List 2018 Sports Medicine, Dr. Cindy J. Chang
2018
Top Doctors List 2018 Sports Medicine, Dr. Cindy J. Chang, San Francisco Magazine, 2018
San Francisco Magazine
Humanitarian Service Grant (stipend to support humanitarian/sports medicine initiative in underserve
2016
Humanitarian Service Grant (stipend to support humanitarian/sports medicine initiative in underserve, American Medical Society for Sports Medicine Foundation, 2016
American Medical Society for Sports Medicine Foundation
Jack Weakley Award of Distinction (honors one individual each year for a lifetime of outstanding con
2016
Jack Weakley Award of Distinction (honors one individual each year for a lifetime of outstanding con, National Athletic Trainers' Association, 2016
National Athletic Trainers' Association
Dr. Ernst Jokl Sports Medicine Award (given annually for contributions to the growth and development
2013
Dr. Ernst Jokl Sports Medicine Award (given annually for contributions to the growth and development, United States Sports Academy, 2013
United States Sports Academy
Founders Award (presented annually to individual, group, or organization who exemplifies the best we
2003
Founders Award (presented annually to individual, group, or organization who exemplifies the best we, American Medical Society for Sports Medicine, 2003
American Medical Society for Sports Medicine
Fellow (FACSM)
1999
Fellow (FACSM), American College of Sports Medicine, 1999
American College of Sports Medicine
Distinguished Service Award
1999
Distinguished Service Award, University of California, Berkeley, University Health Services, 1999
University of California, Berkeley, University Health Services
Distinguished Service Award
1996
Distinguished Service Award, University of California, Berkeley, University Health Services, 1996
University of California, Berkeley, University Health Services
AAFP/Mead Johnson Award for Graduate Medical Education in Family Practice, Alternate Winner
1991
AAFP/Mead Johnson Award for Graduate Medical Education in Family Practice, Alternate Winner, American Academy of Family Physicians and Mead Johnson, 1991
American Academy of Family Physicians and Mead Johnson
Alpha Omega Alpha, National Honor Society in Medicine, Gamma Chapter
1989
Alpha Omega Alpha, National Honor Society in Medicine, Gamma Chapter, AOA/The Ohio State University College of Medicine, 1989
AOA/The Ohio State University College of Medicine
The Thomas E. Rardin, M.D. Award
1989
The Thomas E. Rardin, M.D. Award, Ohio Academy of Family Physicians, 1989
Ohio Academy of Family Physicians
Scholarship in Clinical Nutrition
1988
Scholarship in Clinical Nutrition, The American Medical Association Education and Research Foundation, 1988
The American Medical Association Education and Research Foundation
Education
| | | | |
| --- | --- | --- | --- |
| | | University of California | 2019 |
| | Fellowship | The Ohio State University Department of Family Medicine | 1993 |
| | Residency | University of California at Los Angeles Division of Family Medicine | 1992 |
| | Internship | University of Cincinnati, Department of Family Medicine | 1990 |
| | Doctorate of Medicine | The Ohio State University College of Medicine | 1989 |
| | Bachelor of Science | The Ohio State University | 1984 |
About
Cindy Chang, MD
Dr. Cindy Chang, MD, is a Sports medicine physician specializing in primary care sports medicine, with over 25 years of experience caring for athletes of all ages and levels, from archery and aquatic sports to wrestling and wheelchair basketball.  She was the head team physician at the University of California, Berkeley for all 27 intercollegiate sports, including football, for 13 years. She also served as chief medical officer for Team USA during the 2008 Beijing Paralympics and 2012 London Olympics.
As a lifelong competitive athlete, Chang has dealt with multiple injuries of her own, and this personal experience informs her empathetic, individualized approach. She has been a youth sports coach, and her children have played a variety of sports at all levels of competition, with one currently playing Level 1 professional soccer overseas.
Chang enjoys educating her patients about their injuries, sharing findings from examinations and imaging studies, and involving them on decisions regarding appropriate treatment options. She provides referrals to her orthopedic surgeon colleagues or other subspecialists as needed, and also places an emphasis on how to prevent future injury and illness.
Chang sees athletes of all ages at the UCSF Berkeley OutPatient Center (BOPC) and the Sports Medicine Center at the Orthopaedic Institute at Mission Bay.  She sees solely youth athletes at the UCSF Benioff Children's Hospital Sports Medicine Center for Young Athletes, where she is co-director of the Sports Concussion Program.
Chang's passion lies in education, and she is Program Director of UCSF's Primary Care Sports Medicine Fellowship. Her clinical research interests focuses on improving health and safety for athletes ranging from schoolchildren to adults, including college athletes and competitors in the Olympics and Paralympics. In addition, she serves on the board of Racing Hearts, a non-profit that works to place automated external defibrillators in schools. As an advocate for a myriad of health and safety-related topics, Chang meets with legislators locally and in Sacramento on the importance of supporting California athletic trainers by licensing their profession.
Chang earned her medical degree from the Ohio State University College of Medicine. She then completed a residency in family medicine at the Ronald Reagan UCLA Medical Center, followed by a fellowship in sports medicine at the Ohio State University Wexner Medical Center.
Chang is a past president of the American Medical Society for Sports Medicine, serves on the board of trustees for the American College of Sports Medicine and chairs the Sports Medicine Advisory Committee for the California Interscholastic Federation. She recently served on the Sports Medicine Advisory Committee for the National Federation of State High School Associations. Chang provides sports medicine coverage at sporting events in the community, and continues to volunteer as a team physician for UC Berkeley, Berkeley High School, and select USA national teams.